Make a brilliant picture of Niall the Sheep that not only looks like him but feels like him too! After you've finished your picture why not email it into us and we'll put it up on the website! You can email: hello@garthandbev.tv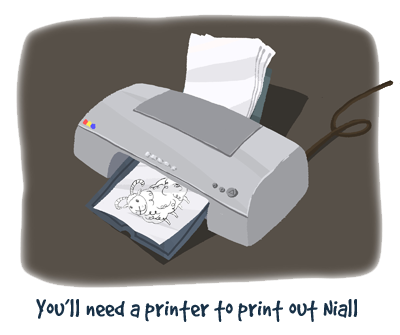 Have fun!
You will need:
a printer to print out 'Niall the Sheep' outline
a glue stick
cotton wool
colour pencils
How to Do it
Get your Mum or Dad or older brother or sister to print out the Niall the Sheep from Garth & Bev Colouring here: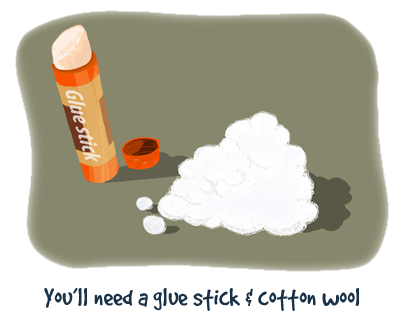 Next use your colouring in pencils to colour in Niall's face and the surrounding grass and trees. When you are happy with your drawing you're ready to move onto the next step.
It's time to get out the glue stick! We want to add the cotton wool onto Niall's body. We're using cotton wool because it feels soft and fluffy – just like wool on a real sheep. Using the glue stick rub the glue into the area where Niall's woollen coat would be. Then take out your cotton wool and stick it onto the glue.
In a few minutes it will be dry and you'll have a great drawing of Niall the Sheep with with cotton wool coat!